By: Laura Fagerlund, Perla Hernandez and Larissa Saar
On December 2nd, COP24 began in Katowice, Poland. Thousands of people from different countries and sectors gathered to adopt the rulebook for the Paris Agreement. During the first week, Larissa Saar (JuLis) represented IFLRY at the conference, while Perla Hernandez (YLC), Laura Fagerlund (Svensk Ungdom) and Jonas Lembeck (JuLis) represented the organization during the second week. This article aims to explain what happened during the two-week conference, highlighting the best and the worst. If you are interested in reading a summary of the outcome of COP24, stay tuned as we will publish one soon!
COP24 was the 24th Conference of the Parties to the UNFCCC (United Nations Framework Convention on Climate Change). COP is the supreme decision-making body, where all states that are parties to the convention are represented. The states meet once a year, and as the COP Presidency rotates among the five recognized UN regions – Africa; Asia; Latin America and the Caribbean; Central and Eastern Europe; Western Europe and Others – the venue of the COP also shifts among these regions. This time, it was held in Katowice, Poland. An interesting choice (but actually the third time COP is organized in the country) as around 80% of Poland's power production is provided by coal-fired plant generation. At COP21 in Paris, France, the parties negotiated the Paris Agreement. At COP24, the goal was to adopt a 'rulebook': rules on how parties will measure and report their emissions-cutting efforts. Needless to say, this year's COP was the most important one since COP21.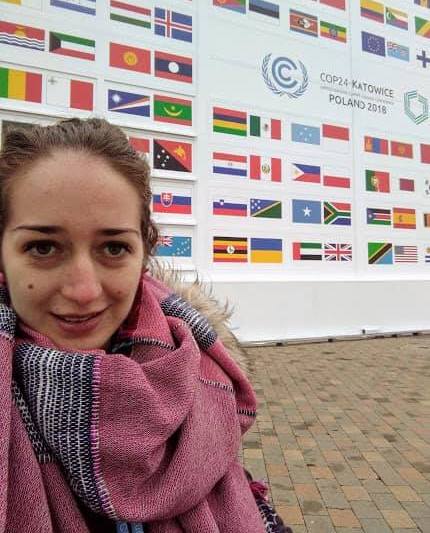 The urgency of COP24 could be felt from the start, when, before passing the gavel to his Polish successor, the Fijian President of COP23 described Climate Change as the "greatest challenge humanity has ever faced". During the official Opening Ceremony, it was highlighted that global emissions are currently at their highest in 30 million years and that the last 20 years were all among the 22 warmest on record. To address this, UN Secretary General Guterres announced a Climate Summit to convene in September 2019 to motivate countries to increase their existing ambitions in cutting emissions, while the World Bank announced to double their current climate-related budget to $200 billion. The call for raised ambitions reflects the latest IPCC (Intergovernmental Panel on Climate Change) report that stresses the substantial contribution limiting global warming to the more ambitious 1.5° Celsius could have in achieving the UN's Social Development Goals – a goal that is not yet impossible to reach. An event on how to create markets for innovation in the Polish Pavilion focused primarily on how to use coal-based energy more efficiently, rather than how to replace coal extraction with cleaner alternatives.

At the same time, a large number of side events dedicated to presenting research on e.g. making the aviation industry less dependent on fossil fuels or developing (Bioenergy with) Carbon Capture and Storage, gave hope that the necessary changes can be implemented. During week 1, the Talanoa dialogue that had been started during COP23 kicked off. Talanoa is a Pacific concept of inclusive and participatory decision making, that aims to foster respect and mutual trust through story-telling. It is mandated with providing a space for Parties to take note of their efforts and climate actions, to evaluate where we stand, where we want to get to, and how to get there. Week 1 also featured Young and Future Generations Day dedicated to the generations that will have to live with the effects of climate change if they remain unresolved, as well as many interesting side events on knowledge sharing between SIDS (Small Island Developing States), Indigenous Peoples' contributions to climate action and the challenges of forced displacement as a result of climate change.

During the second week, the delegation met with Dr. Lukas Köhler from the German FDP. At the meeting, we discussed just transition, youth inclusion carbon pricing and geoengineering among other things. With regards to the Paris Agreement and the 1.5 C degree target, Dr. Köhler said: "If we are afraid of new technology we won't reach the 1.5 C target". Dr. Köhler also said young people should be included in every sector and on all levels, and that he hopes young people will speak up and question "all old panels" like many question "all male panels". Dr. Köhler also said the best way to influence the policy agenda is to run for a political office and that he hopes to see more young people in political positions. We agree, and are thankful he took time to discuss with us!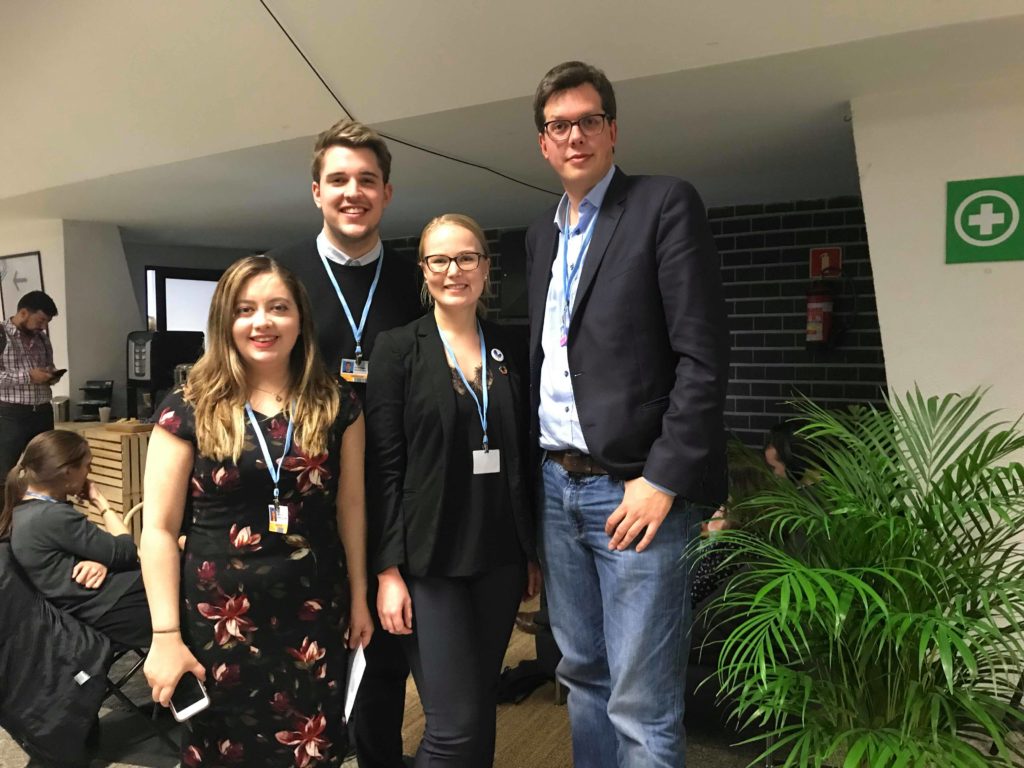 Laura participated in an event in the Nordic pavilion, where she shared her experience about youth inclusion in Finland. The event was an informal discussion, inspired by the Talanoa Dialogue, where she listened to indigenous people, ministers, youth delegates and chief negotiators from the Nordic countries. Among other things, she learned about how Samí people's reindeer herding is threatened by climate change. On a more positive note, she also learned that a Climate Change Panel for young people will be funded in Denmark.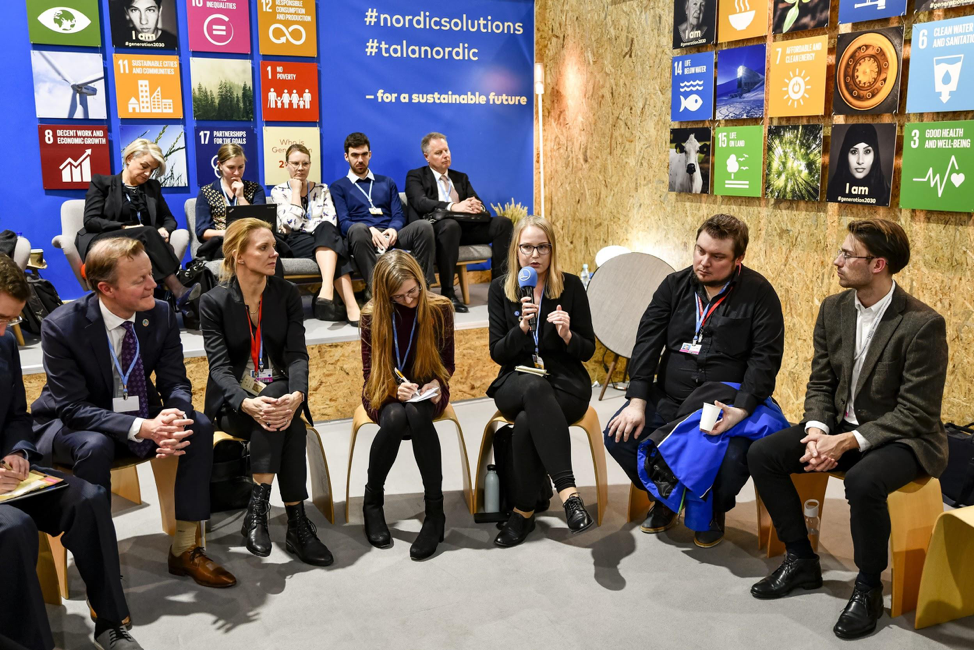 Perla presented at the COP24 event: Youth Actions Panel featuring young people from all over the world who are leading initiatives to fight climate change and transform their countries. Perla talked about how IFLRY's Climate Change Programme is engaging young people in climate issues, increasing knowledge and advocating for youth inclusion in policy making. Perla was very inspired to present along young people from Seychelles, Colombia, Bolivia, Peru and Paraguay in an auditorium with participants from all over the world to talk about ways to work with communities and to include youth and climate change in the policy agenda. With next year's COP24 being held in Chile, Perla was also thrilled to talk about synergies in the road to Chile.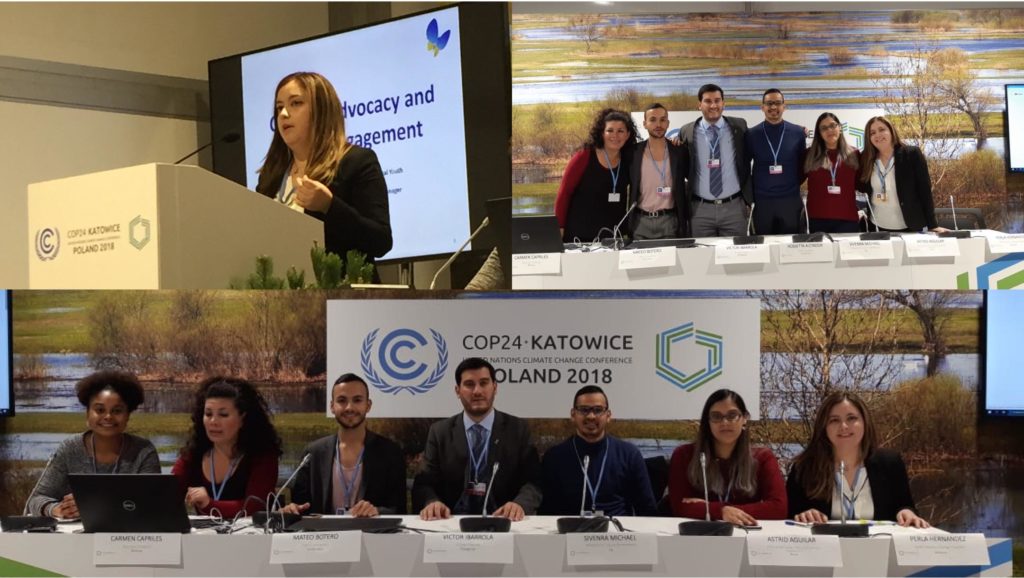 The delegation also went to several side events. One of them was the United States' event on how to "showcase ways to use fossil fuels as cleanly and efficiently as possible". In the middle of the event, young activists started laughing, then told personal stories on climate change, and ended with singing "Keep it in the ground!", referring to ending fossil fuel extraction. Moreover, the delegation managed to say hi to Greta Thunberg, a 15 year old climate activist from Sweden. She has inspired climate activists all over the world through her school strike every Friday, which she will continue until Sweden is in line with the Paris Agreement. Thunberg also raised her voice at COP24: she attended meetings with the UN Secretary General and held a speech at the venue.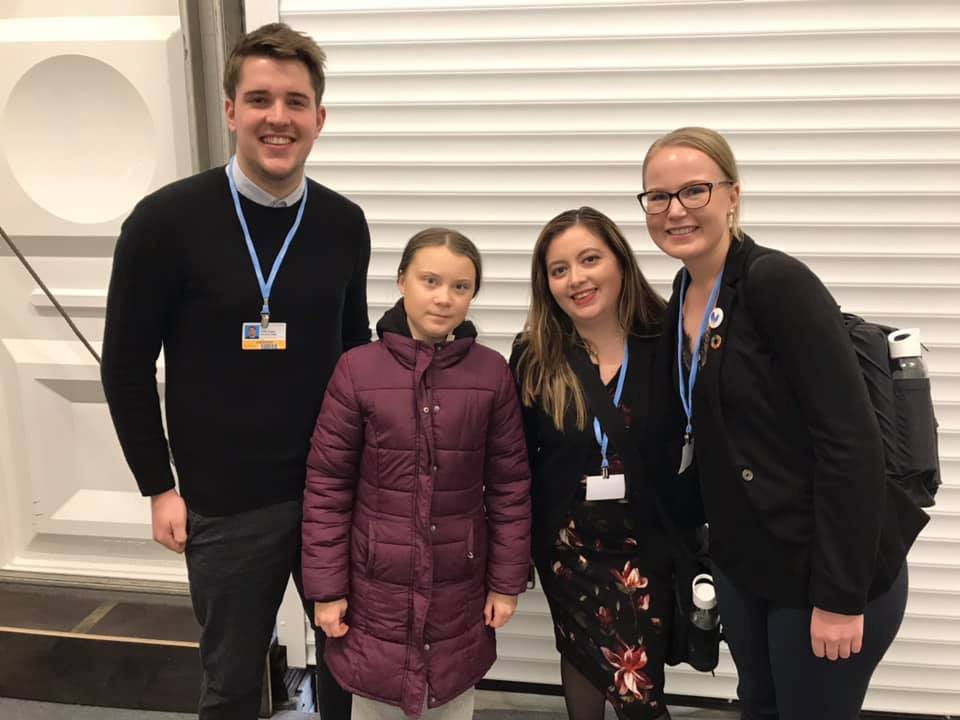 Youth inclusion is crucial in all sectors, and Thunberg has definitely influenced the climate negotiations. Hopefully, including youth will be mainstreamed, not only in climate negotiations, but everywhere.

Stay tuned for our next article on the outcome of COP24!