Meet Laura Fagerlund. Laura is a Vice President of IFLRY and a Council member of the Swedish Youth of Finland. She is currently living in South Africa, where she is doing an internship with the main opposition party, the Democratic Alliance. In her blog, Laura gives you a first-person account of what it's like for her to live and work halfway around the world in a country that couldn't be more different from her native Finland.
You can find her other blog posts here.
When my last blog was posted, I was busy enjoying a short road trip with some friends. South Africa celebrates Heritage Day on 24 September (which is a lovely public holiday by the way, I wish we celebrated culture and diversity all over the world like they do here in SA!). This year it happened to be on a Tuesday, so I could use one of my leave days for Monday and leave Cape Town for a few days. The views were fantastic: tall mountains, endless vinelands, the sea… It is absolutely amazing! We were lucky enough to see wildlife as well – we saw penguins, whales, baboons and ostriches. These are obviously exotic animals for somebody like me, and I am so happy that I got to see them in the wild! We visited Hermanus, known for Southern Right Whale watching; Gansbaai, known for their dense population of Great White Sharks (we didn't go cage diving, though!); and Robertson, where you find a lot of wine farms. The days were filled with wine tastings, good food and laughter – a successful road trip, in other words!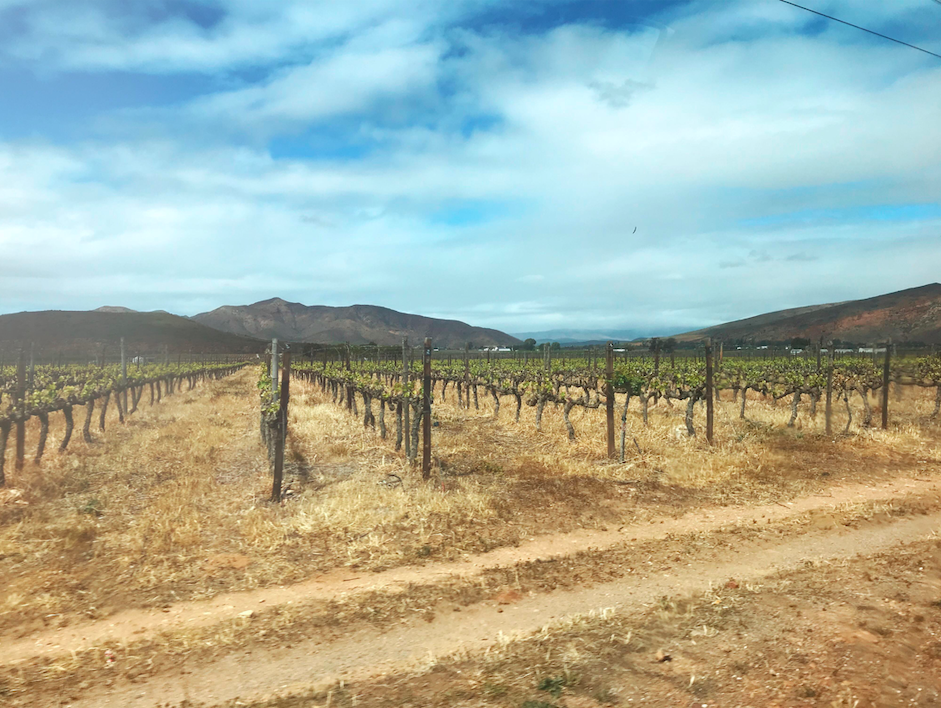 At work, there has been a lot of discussions regarding the "Enough is enough" movement on gender-based violence (GBV). I wrote in my blog post a month ago about the demonstrations against GBV after a university student was raped and killed in a post office in Cape Town. Sadly, the story is not unique – the number of reported rapes is the highest in four years and almost 2800 women are murdered every year in South Africa. I am happy to see that GBV gets a lot of media attention. The Democratic Alliance has called for an ad-hoc committee to investigate the systemic causes of GBV and map out long-term solutions and plans to introduce a GBV Bill – you can read more about the DA's plans here.
I have also noticed that climate change has gained more attention around the time of the global Fridays For Future demonstrations. The media write about ocean warming and droughts, and young people in South Africa are as worried about the climate, as are young people everywhere else. However, I can't say that the DA (or the ANC) is taking ownership of this topic. Understandably, South Africa faces more immediate crises than climate change, but I'd like to see the parties taking up climate change on the agenda more often. Almost 80% of South Africa's energy needs are provided by coal and this needs to change – I'd hope to see the DA introducing their ideas on how to meet the 1,5 target. If you want to read more about how South Africa is doing currently in their implementation of the Paris Agreement, check out Climate Action Tracker (spoiler alert: their targets are rated as "highly insufficient").
Are you interested in writing a blog yourself? Then please write us an email at libel@iflry.org.
Laura Fagerlund is a Vice President of IFLRY and a Council member of the Swedish Youth of Finland. She just finished a degree in Political Science at Åbo Akademi University in Finland. You can contact her via laura.fagerlund.gy@gmail.com or on Twitter: @laurafagerlund