Hi there, and welcome to my third blog post! I just want to start by saying what a weekend! Even though Mondays are not normally my favourite day of the week (does anyone really like Mondays?), I have found myself being in a ridiculously good mood the whole day.
Why, you might wonder? Because I spent the whole weekend in the best way possible – at European Liberal Youth's Congress with fellow liberal, political nerds from all over Europe. Being a liberal, political nerd myself, it always feels quite amazing to meet people who are just as weird as I am – people who voluntarily will sit in a conference room a whole weekend to wholeheartedly debate everything from gender equality to space politics.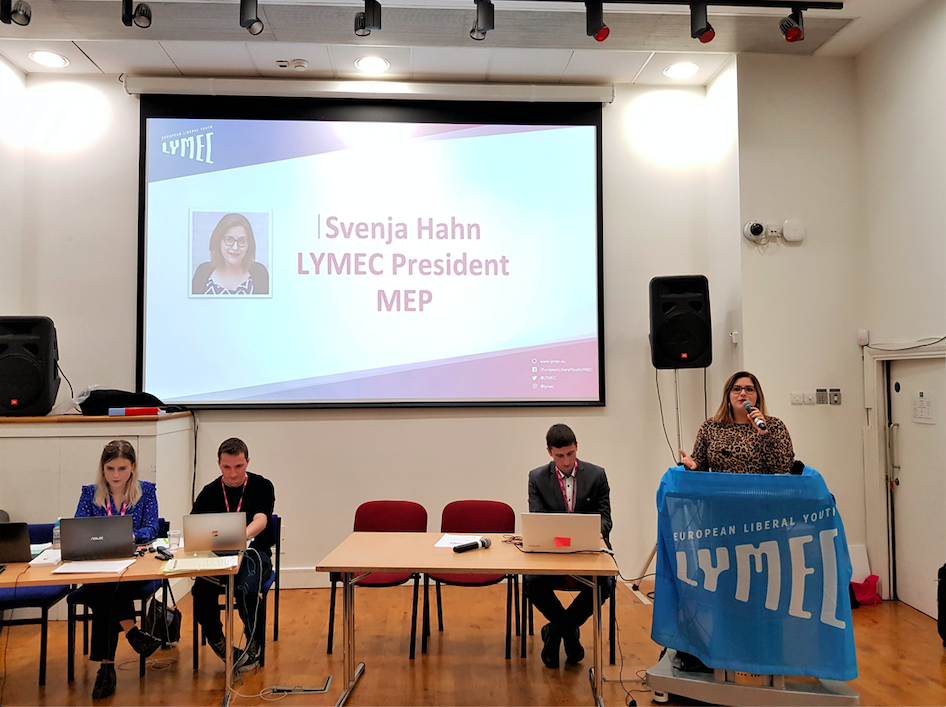 This was actually my third LYMEC Congress, and even though I have had a blast at the previous congresses too, this was by far the best congress of my life. How come? Well, there was without a doubt something really special that happened at this congress.
The Nordics are always quite well-represented at the congresses, and since the Nordic co-operation is something that is very close to all of our hearts, we always arrange a get-together where we get to know each other and try to find new ways to co-operate with one another, both within and outside of LYMEC.
The get-together at this congress was filled with a lot of nervous and excited feelings, at least for some of us (i.e. me). It just so happened that at this particular get-together, the Nordic member organisations chose their candidates for the upcoming LYMEC Bureau elections. And it just so happened that I ran in the internal election – and got elected!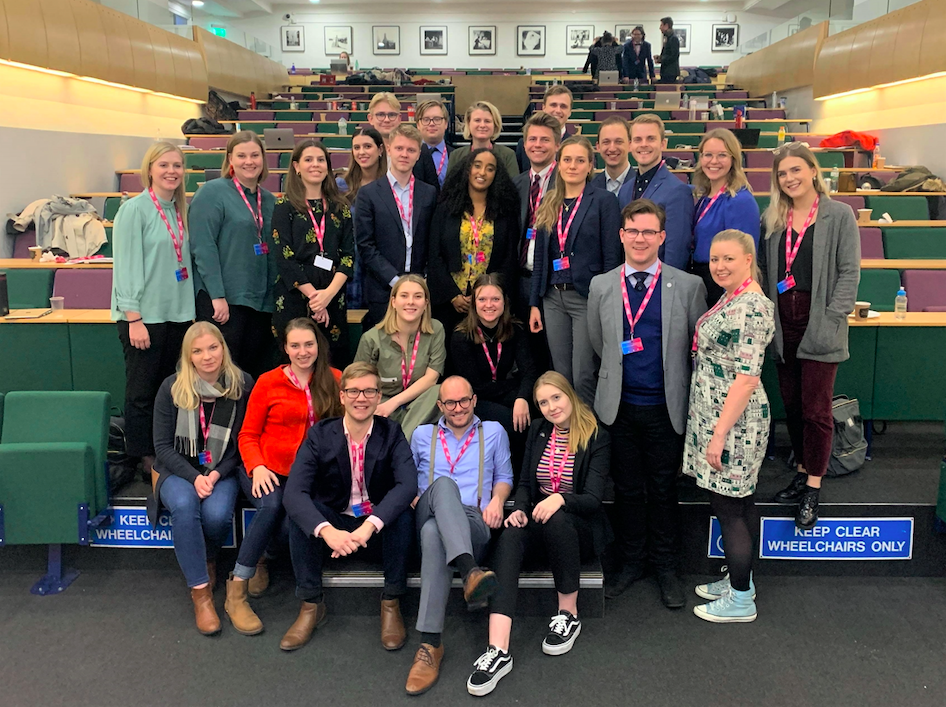 This fantastic election result, in combination with a lot of interesting debates, amazing people and funky dance moves to '90s pop songs (I really prefer dancing to ABBA, but hey, you cannot get everything you wish for), really made this weekend one of the best ones this year. I could honestly not be happier or more proud about representing the Nordic member organisations in the upcoming Bureau elections, and I cannot wait to see what the upcoming two years might bring with them if I get elected.
Needless to say, I am really looking forward to LYMEC's Spring Congress in Skopje!
Are you interested in writing a blog yourself? Then please write us an email at libel@iflry.org.
Ida-Maria Skytte is from Vaasa, Finland. She is a member of Svensk Ungdom (Swedish Youth of Finland), and is currently doing an internship at Liberal International in London.