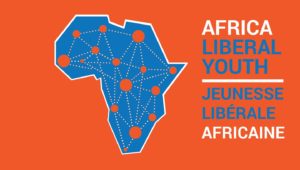 The Rainbow Nation is known for its historic relevance. But Johannesburg stands out as soon as South Africa is mentioned. People are sometimes confused as to whether Joburg or Pretoria is the Capital of South Africa. Indeed, this was a question we used to argue about when we were kids. And why should people not be confused? There aren't many nations in the world with three capitals: Cape Town, Pretoria and Bloemfontein. Maybe we should take a tour to all these states to see how they legislate, execute and adjudicate through them.
From the 26th of October to 29th 2017, Africa Liberal Youth (ALY) was in Johannesburg for a workshop on Social Media and Fundraising, which was kindly funded by the Liberal Democrats' International Office. The workshop coincided with Liberal International's 199th Executive Committee Meeting, which was also held in Johannesburg.
The purpose of the workshop was to equip the Executive Committee of ALY with the necessary skills to take full advantage of Social Media, to achieve its purpose and raise funds to finance its operations. The six members ALY's executive committee – Richard Nii Amarh (Secretary General), Luyolo Mphithi (Treasurer), Jawad Chafil (North Africa Coordinator), Emmanuel Osei (West Africa Coordinator), Hamisi Kappalila (East Africa Coordinator) and Lidia Rauch (Southern Africa Coordinator) – all participated. They were joined by Tone Bjorndal and Anders Renberg, Secretary General and Vice President of IFLRY respectively. Harriet Shone of Liberal Democrats International and Zannie Maree of the Africa Liberal Network were there to supervise the two-day workshop
The workshop exposed participants to the intricacies of social media platforms: how they work well, how they can be improved, how to use them professionally. The team had the opportunity to audit their own social media platforms based on professional standards provided by the facilitators. This audit helped them identify the strengths and weaknesses of the social media platforms and to help them review them for the better. Marike and Mabine of the Democratic Alliance should be commended for the sharing of their immense knowledge in social media communication with the participants.
The second day of the workshop gave the team an opportunity to balance the balance sheet. Yes – it was time to talk money. Participants learnt a lot from the former CEO of the Democratic Alliance who helped to build up the DA from being cash-strapped back 2006/2007 to the admirable party it is today. Fundraising is not always a comfortable subject in politics. ALY has the advantage of not being a political entity and might be luckier. Yet it has to get someone in charge, it has to put its house in order, to use social media effectively and it has to learn how to follow up. Jonathan really exposed us to a wide variety of resource and, most importantly, practical ways of raising funds to support our activities.
After the workshop was done, we spent another day to implement all we had learnt. All on our own. No facilitator, but us. We met as an Executive Committee, took decisions and set time lines.
Besides the workshop and subsequent development of our strategy, ALY Executives had the chance to interact with some LI Executive committee members. We also had the opportunity to attend the FNF Freedom Award Lectures. It was an amazing opportunity to meet some important Liberals and learn about the state of freedom in African Countries.
On the first day of our training, we had the opportunity to have some encouraging words from Sevens Mokgalapa, President of the Africa Liberal Network. This was very refreshing, as we rarely get a chance to meet him.
This has been a great opportunity for ALY. As an organisation that spans an entire continent, with executives from all over Africa, we hardly get to meet in person. We hold Skype meetings on a monthly basis, but this has not been good enough to help us work out our differences. The meeting on Sunday did, and we all left with a positive feeling and a renewed energy for ALY.
I also wish to thank my fellow executive members. Lidia especially has been very passionate about the direction and success of the ALY. She has never missed an opportunity to put us all on our toes. Jawad, with his experience in international youth activities, has never failed to suggest alternative ways for us to reach our goals. Hamisi, the deep thinking quiet man would only give his opinion if it really matters, we always have to take his few views very seriously. Emmanuel the confident west African would always explain the philosophy if his view to us and Jawad our loving treasurer who has great ideas.
Let me use my few golden words to say a big thank you to the International Office of the Liberal Democrats for sponsoring this very important workshop. We also promise to do more to make the expenses worth it.
Richard Amarh is Secretary General of Africa Liberal Youth. He loves freedom and believes everyone must be free. You can reach him at: richard.amarh@africaliberalyouth.org