One of the striking features of liberal democracies is freedom of expression; it is legitimately guaranteed as a fundamental human right. This right can be expressed through the ballot to select leaders for the governance of state, public and private organisations. Its expression is reflected in Article 19 of the United Nations Declaration of Human Rights adopted by the United Nations General Assembly in 1948; "Everyone has the right to freedom of opinion and expression; this rights include freedom to hold opinions without interference and to seek, receive and impact information and ideas through any media and regardless of frontiers".
In the fast moving and high-tech world of today, the frontier of freedom of expression has expanded to give voice to the voiceless and power to the powerless. The digital age has given birth to what is now referred to as digital freedom of expression. Freedom advocates define this new concept, Digital Freedom of Expression, as the right of individuals and organisations to express their opinions in the manner of their choice using preferred device(s) connected to the internet. However, with the increasing digitisation of human activities (socially, politically and economically), there seems to be a thinning line between digital rights and human rights. Digital platforms have quickly become the medium through which we exercise our fundamental human rights and freedoms.
This raises certain important questions: How will citizens keep pace with their governments in an era of increasing e-governance? How will citizens and businesses keep in step with the times in an era of increasing digitalisation of businesses?
Restricting internet access and social media does not only restrict the political rights of citizens, but their freedom of choice and access to the market space as well, both locally and internationally. For most Africans, social media has now become part of their everyday life which helps them to showcase their talent and creativity as artist, musicians, poets, inventors etc., to the wider global audience. Some African leaders often refuse to reflect on the damaging economic impact of internet restriction or blackout on their citizens and the country at large. In a publication by the School of Social and Political Science at the University of Edinburgh, titled "Social Media in Africa: Beyond the hashtag", the authors contend that social media has become the primary source of news for most Africans, from both mainstream media and emerging citizen journalist as well as the place of political mobilisation and debate for both the government and opposition parties.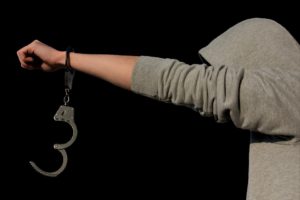 Citizens, particularly the youth – who are not accustomed to graphic media but rely heavily on digital portals of news agencies and social media, may be disadvantaged, especially in countries with increasing social media restrictions. Of course, I am not oblivious of the security implications of mass data collection through the use of social media on the political, economic and social development of countries. A typical example is the Facebook Cambridge Analytica work and its impact on the US 2016 presidential elections.
In the case of Africa, several governments have begun to appreciate the power of the internet as a tool for the citizenry to ensure its their rights are respected. Regardless of the positive impact of these platforms, some African countries have taken steps to limit the role of the internet in effecting political change or ensuring civil liberties. For example, in April 2018, President Magufuli of Tanzania passed into law the Electronic and Postal Communications (Online Content) Regulations 2018. This law requires bloggers to register with a state commission and pay a fee of over US$900 to create online media content. In his publication on Wednesday 25th April 2018, Chris Giles of the CNN argued that these efforts are seen by political opposition and human right activists largely as an attempt to target content critical of the government as well as cracking down on dissent and free speech. The case of Tanzania is just one of many attempts of African governments to hide under the cloak of maintaining decency, law and order to violate what are fundamental rights. Often, hate speech and obscenity are cited as the reason for most legislation aimed at regulating online media content. However, these laws are generally abused for the benefit of incumbent government. A typical example is the restriction of internet access in the 2018 Sierra Leone national elections under the pretence of ensuring peace and stability. There was also a total internet blackout in the Anglophone regions in Cameroon; it was lifted in April 2017 and subsequently re-imposed partially affecting WhatsApp, Facebook and Twitter in September 2017. The government realised that social media had become a vital tool for the organisers of the protest movement to organise their efforts and disseminate information. The crackdown was aimed at curbing the flow of information on social media to make it impossible for the Amazonians to utilise information for their secessionist mobilisation.
Moreover, human right activists, political parties and minority groups have often employed tools created by digital platforms to assert their rights and freedoms, and to disseminate information as well raising awareness on pressing national and global issues. For example, Farida Nabourema began online activism to call for an end to the Gnassingbe dynasty, which has had a tight grip on power in the tiny West African country of Togo for half a century. She began the hashtag #Togodebout# to rally all Togolese – home and abroad – to mount pressure on the incumbent President and end the over 50 years 'Gnassingbe dynasty' , returning the country to its 1992 constitution. Similarly, #bringbackourgirls# in Nigeria became popular after Boko Haram abducted over 200 girls in Chibok. This hashtag gained popularity on the internet and attracted comments from popular global icons like Oprah Winfrey and Michelle Obama. It is widely believed that the internet was instrumental in alerting the world about the handling of the insurgency in Northern Nigeria which subsequently contributed to President Goodluck Jonathan's loss in the 2015 elections. Would these troubling issues have attracted the attention it had without the internet/digital platforms like Facebook, Twitter, Instagram? It's doubtful.
One can, therefore, not underestimate the growing impact and space created by digital platforms in the exercise of our rights and freedom of expression. The internet should therefore be seen within a comprehensive framework for freedom of expression and within the context of individual freedom generally. Digital rights are human rights, and they too must be protected.
Emmanuel Osei is West Africa Coordinator for Africa Liberal Youth and Auditor at the International Federation of Liberal Youth (IFLRY). He has a Master of Philosophy in Political Science from the University of Ghana, and is currently the Deputy Director of Research at the Progressive People's Party (Ghana). If you'd like to get in touch with Emmanuel, you can find him on Twitter as @emma110022 or reach him via email at: emmanuel.osei@iflry.org or oseiaduemma@gmail.com.