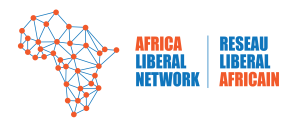 Following its 12th Annual General Assembly in Johannesburg, South Africa, the African Liberal Network (ALN) has grown to become the largest network of political parties in Africa. Indicative of Africa's strong need for and demand of liberal democratic parties, the ALN is now the largest grouping of liberals outside Europe.
As part of its mandate to assist in growing our member parties and liberalism in Africa, I travelled as the ALN Coordinator to Lusaka, Zambia, where the campaign season is well underway ahead of elections. On August 11th, Zambians will vote in tripartite elections, namely for their president, member of parliament, and local government representatives.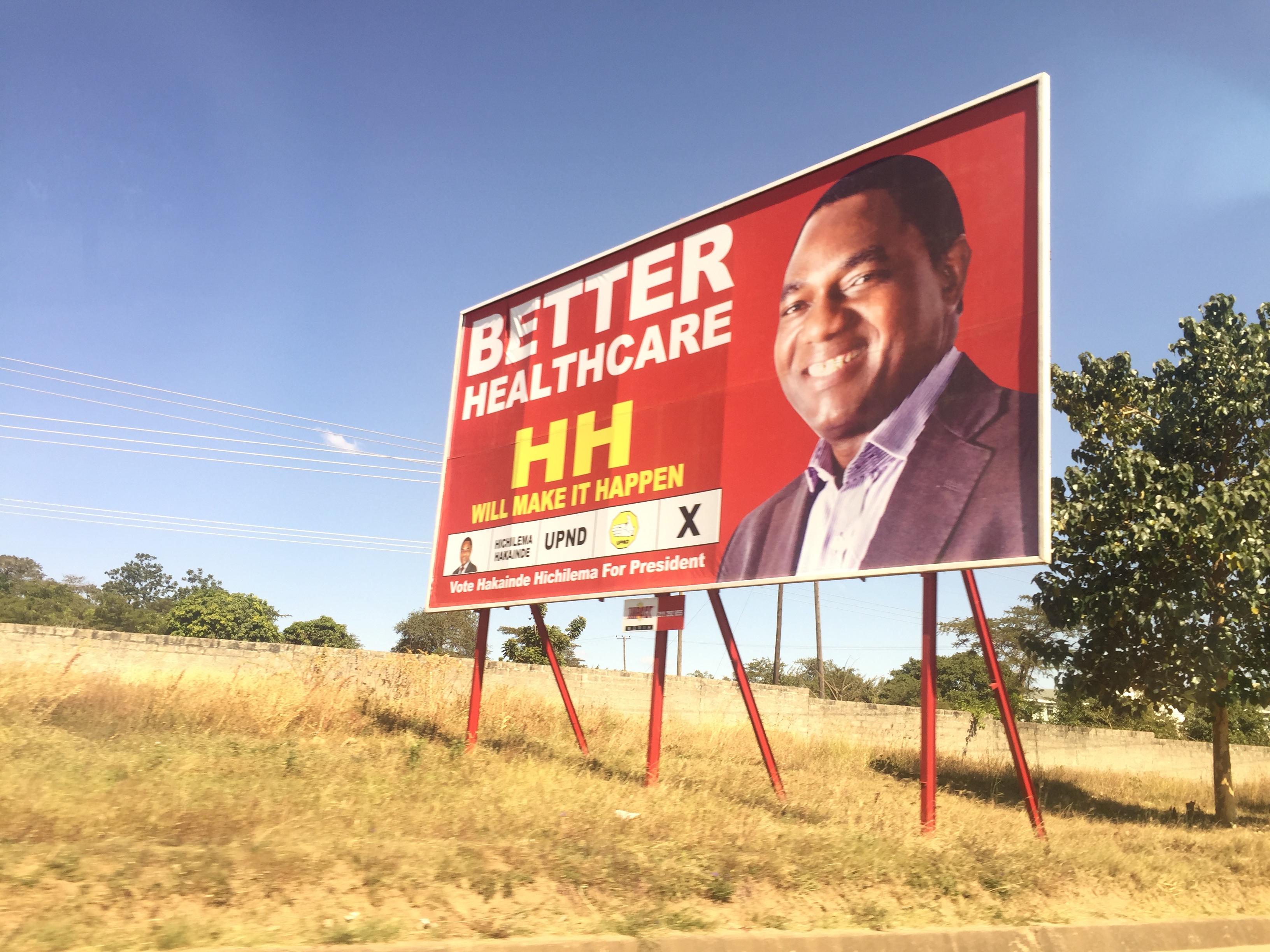 Our member party, the United Party for National Development (UPND), is the largest opposition party in Zambia. In fact, in the 2015 presidential by-election (due to the passing of former President Michael Sata), the UPND lost the race by just 27,757 votes or 1.66%. Anyone who has some political campaigning experience can imagine just how heart-wrenching such a result would have been for our Zambian liberal friends!
As Coordinator of the ALN, I had the great privilege and opportunity to meet with high-level representatives of the UPND. These included the party's International Committee and its National Management Committee, with members such as the Secretary-General and International Officer. A number of the UPND representatives have held high-level positions in past governments; for instance, some have been diplomats at the United Nations, ambassadors to North African, European and Asian states, government ministers in the president's cabinet, and much more.
As a South Africa, I was personally moved by the fact that a number of my liberal colleagues had some involvement in my country's struggle against Apartheid. Indeed, Lusaka was a regional hub for many liberation movements, including those from South Africa, Namibia, Mozambique and Zimbabwe.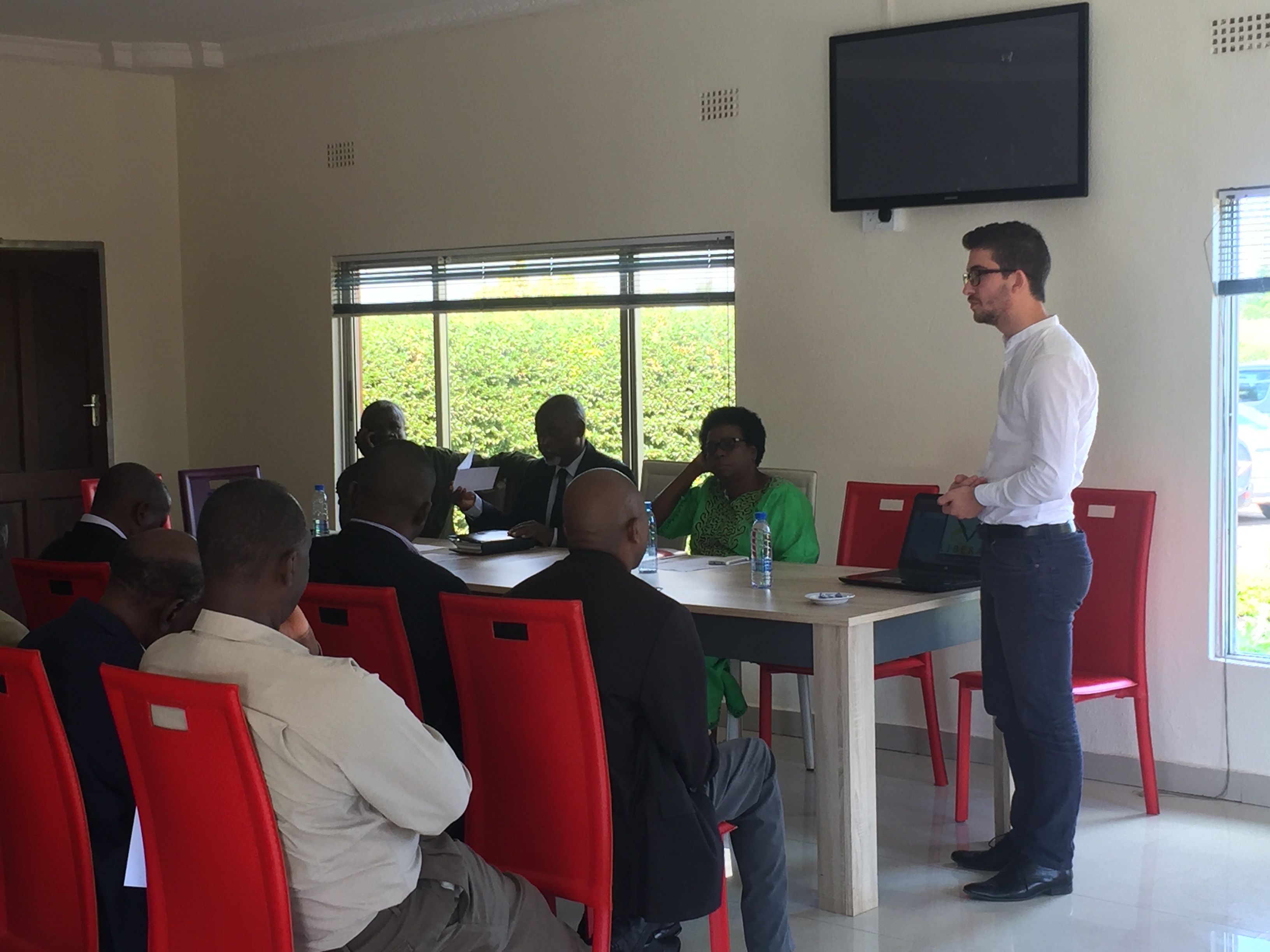 However, my trip was not entirely plain sailing.
During an ALN presentation to the International Committee of the UPND, we could hear a mass group of people shouting and chanting slogans. As the noise grew, it became clear that the UPND Secretariat building was their target. A member of the committee checked the situation and came back with the dreadful report that hundreds of governing party cadres were approaching.
Gunfire was heard next and the entire room was filled with panic. We all ran in different directions outside the Secretariat (with the setup of a house in a residential area) and into the garden. Experienced members of the party turned to one another and to me saying, "we could die now; they will kill us". I was, for a minute at least, paralysed with fear.
Thankfully, a good colleague and friend of mine pointed out a safe place for us to wait. For the protection of certain individuals and security reasons, I cannot provide the details of this and how it came to be. However, we were finally removed from the area after I called the South African High Commission which arranged for us to be collected by diplomatic police.
In the aftermath, we have come to learn that a number of innocent people were injured in this incident. Political violence has taken an upward trend as Zambians edge closer to election day.
Still, our liberal friends in Lusaka – and the entire country – continue to campaign for a better Zambia. The UPND's supporters and volunteers work tirelessly to promote their party's manifesto and the liberal solutions which I could further unlock Zambia's potential.
Liberals in Zambia are working to uphold the rule of law, freedom of association, individual liberty and the fundamental human rights many of us sometimes take for granted. Come August 11th, the liberals of the UPND have a real chance to clinch power and exercise responsible governance for the benefit of each and every Zambian citizen.
It must be stressed that Zambia is not a violent country. Exchanges of political power have taken place relatively peacefully since the advent of multiparty democracy in Zambia following the autocratic rule of Kenneth Kaunda. Investors from South Africa, China, and the U.S., amongst others, have been attracted to Zambia's economy with its excellent skilled and unskilled labour force, natural resources and previous business friendly environment.
It is also a beautiful country with much potential for growth in tourism, as it borders the famous Victoria Falls.
Zambians will soon not only decide who their political representatives will be. But the country will also choose a path: either to step backwards with implications for not only the country but also the entire region, or to move forward with liberal democracy bringing with it success, growth, and tremendous hope for the continent.
Luke Akal is the Coordinator of the Africa Liberal Network based in Cape Town, South Africa. He is a young liberal with a passion for liberal democratic principles and values which, he believes, have the potential to transform Africa. The ALN is now the largest grouping of liberals outside Europe, and exists to empower liberal parties by growing their support, increasing their influence on politics and to implement liberal policies when in government.