Besides the European Union, there is another, less well-known regional international organisation called the Council of Europe (CoE). Its stated aim is to uphold human rights, democracy and the rule of law in Europe. The organisation has a narrower focus and a lot power than the EU, but it has more member states, including Turkey, Russia and Ukraine. Four times a year, members of the national parliaments of CoE member states come together in Strasbourg for a week, to discuss matters of Human Rights, Rule of Law, and international affairs. The convention is called the Parliamentary Assembly of the Council of Europe or PACE for short. In that framework liberal MPs join forces as the ALDE Group, in order to coordinate forces for the advancement of individual liberties and a rule-based international order. It was my great privilege to represent the International Federation of Liberal Youth (IFLRY) in the group during the PACE session in January 2020.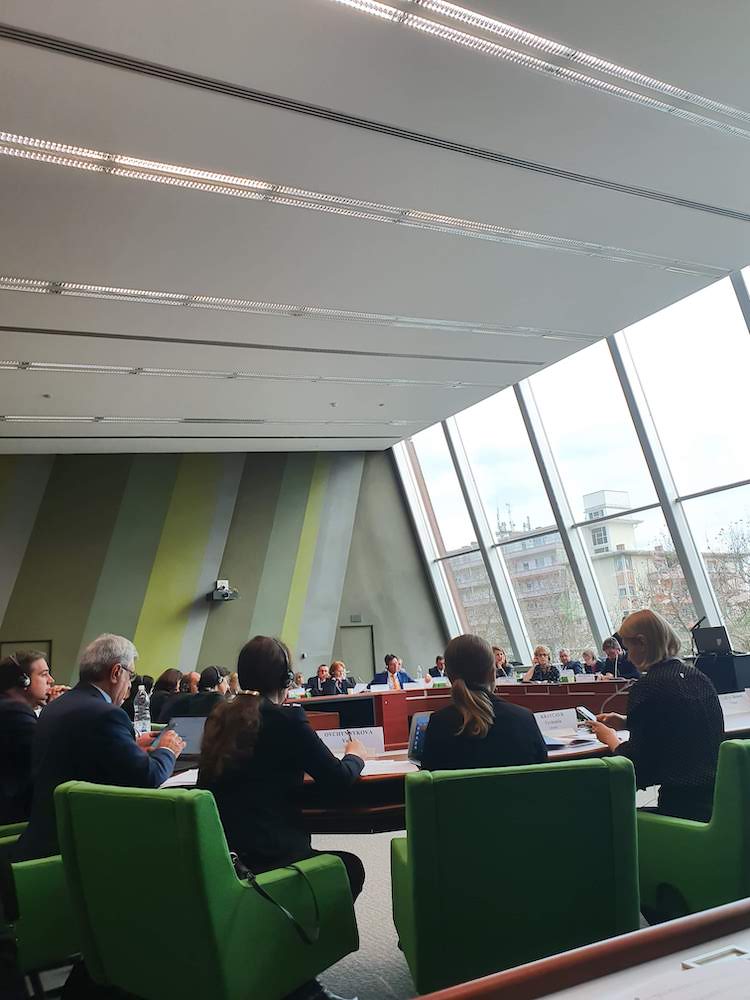 In the group sessions substantial matters are discussed, during the PACE the group comes together in multiple meetings to decide on strategy, talking points and speakers agreed upon. The decisions made in the group are then carried out in committee sessions, where the parliamentarians from different groups come together to vote on amendments and come to compromises which are then voted on in the plenary session.

I had the opportunity to participate in all group meetings, observe committee sessions and take part in fringe events. In one of the fringe events, the issue of political influence on the judiciary in Poland was discussed with representatives of the polish judiciary, painting a bleak image on the state of the Rule of Law in the country. I found that these gatherings of politicians provided a great opportunity to exchange views with senior politicians and advance the young liberal cause. As all such institutions, PACE has its particular way of working, offering a very intriguing blend of politics and nation-state-centred diplomacy. This showed itself in the Human Rights sub-comittee, where MPs discussed with representatives of member states about candidates for the Committee on the Prevention of Torture and Inhuman or Degrading Treatment or Punishment (CPT). On the political side the presidency of PACE was newly elected. Here a fellow liberal, from Belgium, Rik Daems was elected as the new President.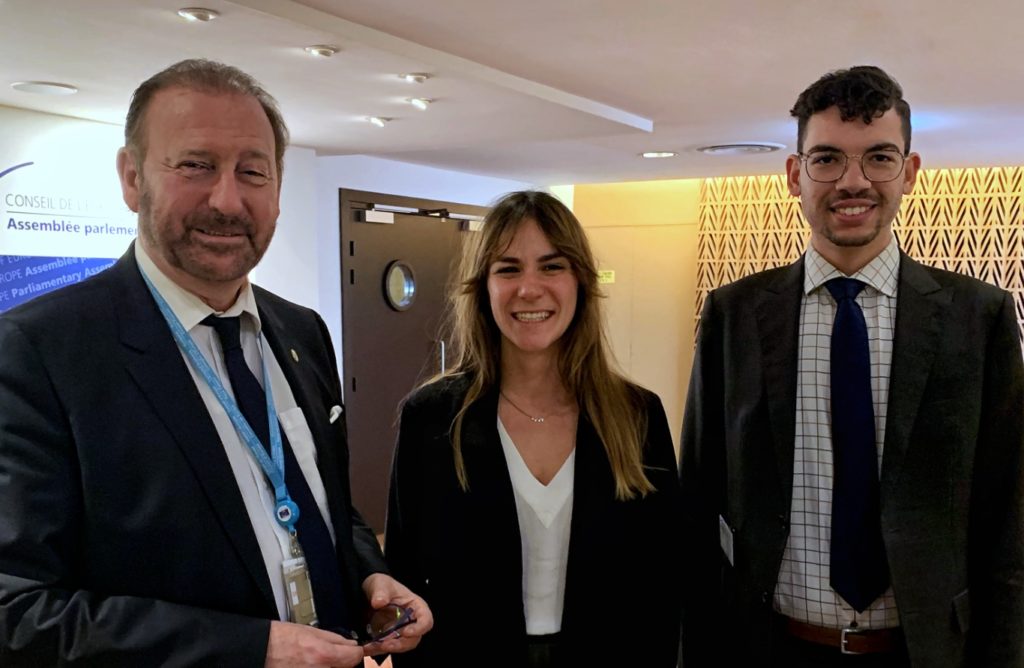 Former IFLRY Executive Director Andrea Ugrinoska was in Strasbourg as well, as she participated in the Youth Sub-Committee meeting for the Advisory Council on Youth. Togetherwe met with the new president. It is these interactions, which make the presence of IFLRY at these ALDE PACE sessions so fruitful.
Andre Eduard Gruber is from Austria, where he is a member of the liberal youth party JUNOS. He recently graduated from Erasmus University College in Rotterdam, the Netherlands, and is currently working in Amsterdam.