In Part One IFLRY Vice President Bobby Dean recounted his time with young politicians in Cape Town, South Africa. In this part two, he has travelled across the country to the poorer rural communities to witness the work of Restless Development's volunteers. You can read part one and two together here.
I step onto the plane and it's tiny. I barely touch 5'7″ and the ceiling felt close to my head. If I stretched my arms out, I'm sure I could touch the sides and the back row, my seat, was row 12. I consider that the plane only has to get me to East London (South African city, not the UK's capital) and doze off once again for an hour or so.
I skip past the nothing to declare signs, through the arrival gates and a familiar face is there to greet me. Adam's smile said 'Welcome to the Eastern Cape' and I hopped into the Restless Development branded pick-up truck as we headed for the volunteers' training venue.
I'm given a noisy welcome. The whole group were singing and clapping in a crescendo and  the chant leader leapt around the room as the words 'thunder! clap!' rang out . If I had got accustomed to the formalities of political diplomacy in the previous week, I had better get get my mind-set changed quickly.
That level of energy personified those two days at Palm Springs. I heard regular spontaneous sing-a-longs of the newly written "We Are Restless" ballad and laughter filled the moments between work and song.
Interviews revealed the quirks of cultural exchange. "At first I was worried about washing naked together but now it's all…". She gestured pulling off her top and both the UK and South African volunteers living together collapsed into laughter.
Most of the interviews were like that. They're all doing such important development work – advising young people about HIV, employment, drug abuse – but what came through more than anything is that they're all just having the time of their lives doing it.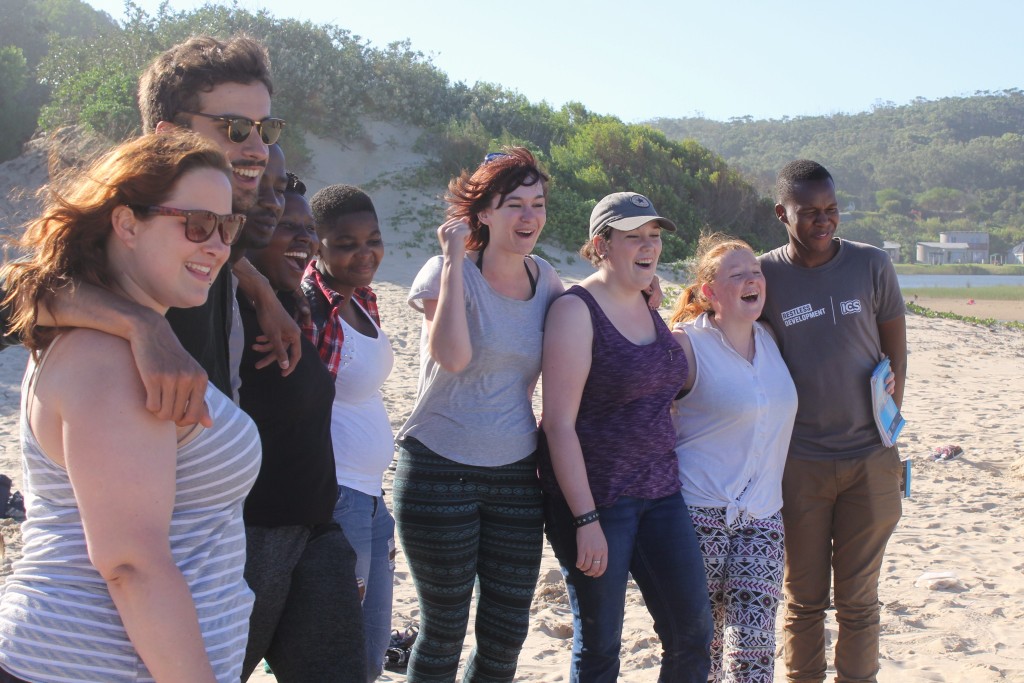 Esethu explained how he had Restless volunteers come into his school when he was 16. Two years later he is proud to be one himself. Poignantly, he ended the interview by reciting a self-written poem.
'Is this the Freedom we fought for?' he repeated. Corruption. Corporal punishment. Poverty. All were cited and the criticism of the ANC's implementation of Mandela's legacy cast my mind back to the week before. This is a Young Leader, I thought.
The mid-term training ends. It was back to the communities for the volunteers. I spend a day with staff, enjoy a power-cut interrupted meal, then it's an early night in preparation for an early start.
Me and Adam are back on the road at 6am. We've got a seven hour drive to the rural Mount Frere community. Naturally, we decide to put the world and our private lives to rights. The radio never came on once.
Arriving at the host home I'm struck by how remote we are. The land is mostly arid and community housing is so thinly spread out across the hills I wonder how it ever made sense for it to develop in this way. Is this the same country I was in last week?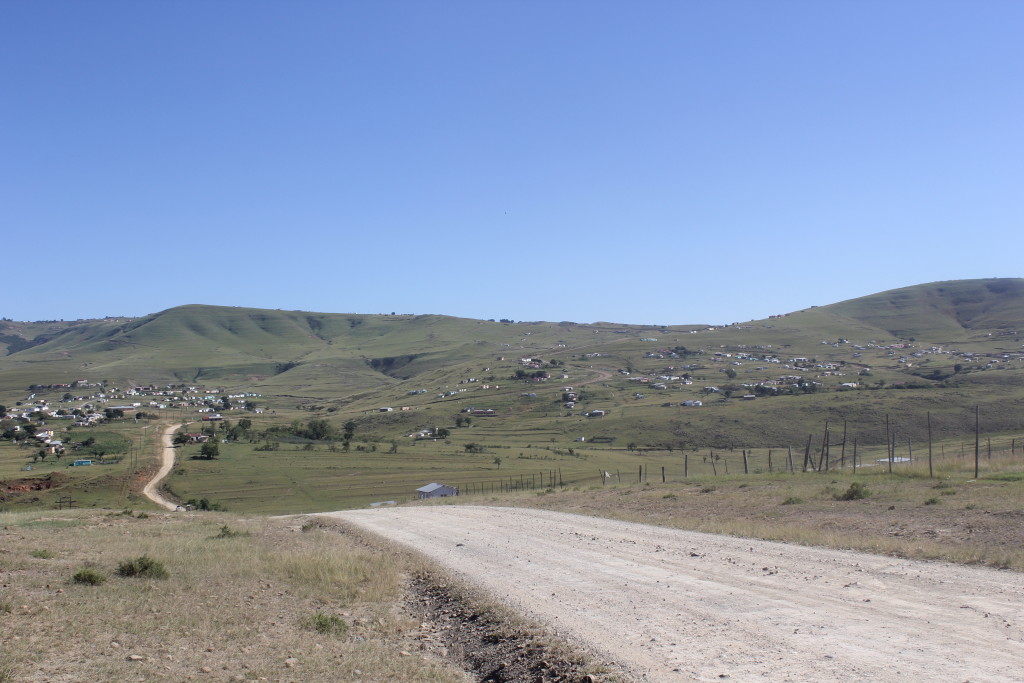 I'm welcomed by the host Mumma. She's the sort of loving and joyous woman that would have you believe, at least for the time you're in her company, that there isn't a thing wrong in the world. She hugs me like she knows me.
We play cards with the volunteers, cook soya chilli con carne for dinner- a real treat – and get another early night.
The next couple of days I see first hand what it's like for volunteers living and working in these poverty stricken communities. There's no running water, so I wash in a bucket. We travel about 40 minutes to get to the nearest shop, school or clinic.
At one busy clinic, children were running around as we were guided through the crowds on a whirlwind tour. Adam reflected that in those moments he was taken back to the days he watched Comic Relief as a child and felt like he was living it.
I felt that too. But I also see it differently now. Back then I was in awe of the idea of helping the helpless. But these people aren't helpless. The young South Africans I saw making a positive impact in their communities are helping. It's their government that is failing, not them.
The time to leave Mount Frere hurried around just as quickly as the previous days elsewhere and I find myself stood in Mumma's yard saying my goodbyes. I couldn't help but notice Mumma was wearing a black ANC branded polo shirt. I'd already noticed the ANC posters of past great leaders on the walls of her living area too. It took me back to the previous week once again. Is this the voter the DA are trying to win over?
My final days are spent with Restless staff back in East London. A day in the office, a day on the beach and a night in a casino putting 25 Rand stakes on the blackjack table. I leave 100 Rand down. Adam is a few hundred up.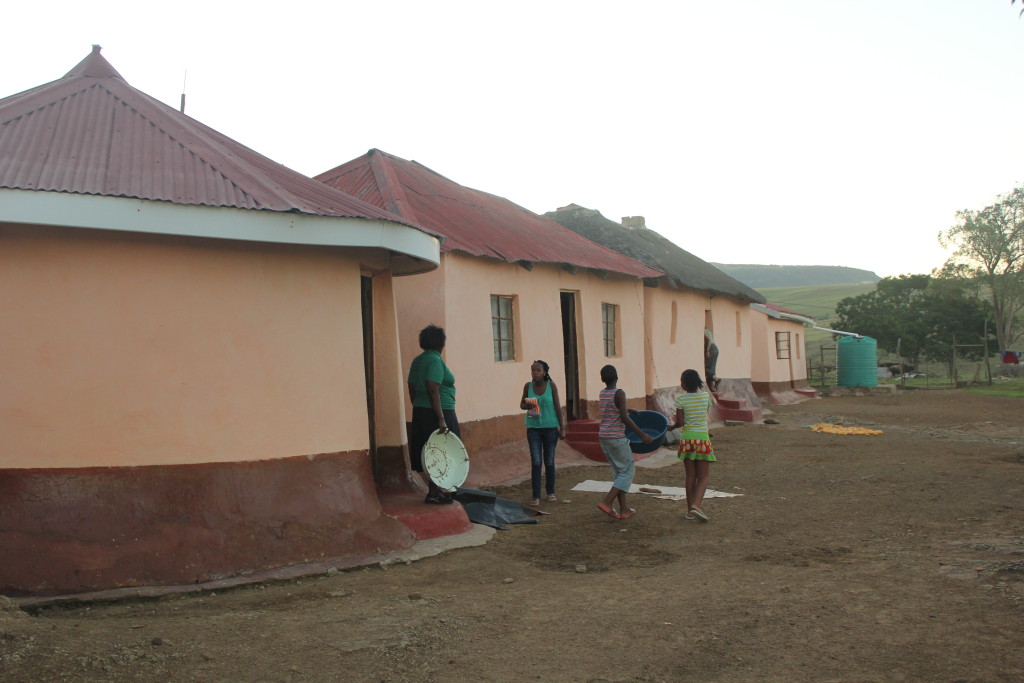 Mumma's situation sticks with me on my flight back to the UK. This woman is still celebrating her country's liberation, why does she care for the policy failures that the DA want to point out? Nothing will take her away from the party of Madiba.
But politics is a thankless task. If you believe you have the solutions to make her and her children's lives better, you must persuade enough people to give you a chance.
The DA probably never will get Mumma's vote, but I hope they get a chance to make her life better.
Bobby Dean is the Vice President of IFLRY and Senior Public Relations Coordinator of Restless Development. He recently spent two weeks in South Africa working with young people on both voluntary and professional duties. He thanks the Africa Liberal Network's Youth, the Democratic Alliance's Young Leaders and Restless Development's International Citizen Service volunteers for a life-changing fortnight. Follow him on Twitter @Bobby_Dean