"Even at long odds, that doesn't mean we shouldn't try." –Alexandria Ocasio-Cortez
It is often said that if you can make it in New York, you can make it anywhere. Whether you dream of the bright Broadway lights, the booming boardrooms, or a busy, boozy work/life balance, finding success in your field in New York requires a particular brand of hustle. New York—especially New York City—thrives off of that hustle. It is the pulse and rhythm by which everything moves. And that hustle is no less required in order to make it in New York politics.
As the first midterm elections of the Trump era take shape across the United States, the two major political parties are attempting to maneuver on new ground. The Republicans have become a party of hypocrisy, tossing out principles at every turn if it means gaining the political advantage; and as the party in power, they must determine how to grow their ranks under the leadership of a self-sabotaging figurehead. The Democrats, particularly—given their status as the opposition party—are hell-bent on a return to power in Congress. While key seats across the nation must be won in order to gain the power to take on Trump, that pathway to power also runs through heavily populated—and Democratic—states like California and New York, where Republican seats have a greater chance of switching due to high Democratic voter registration.
Dive deeper into the politics of New York, and you will find a different battle being waged. A generational fight has been brewing within the New York Democratic Party for years, and on June 26, 2018, all eyes turned to the Bronx as that fight finally landed its first major blow.
While Democratic primaries in the New York City area are normally a sleepy affair—with incumbents usually enjoying unchallenged access to the ballot—the 2018 New York Congressional primaries saw several incumbent Democrats having to defend their seats against younger, less-experienced, but quite dynamic challengers.
The politically powerful and likely next leader of the Democratic conference in the House of Representatives, 10-term Representative Joseph Crowley (NY-14)—along with his colleagues, 6-term Rep. Yvette Clarke (NY-9), 13-term Rep. Carolyn Maloney (NY-12), 10-term Rep. Gregory Meeks (NY-5), and 15-term Rep. Eliot Engel (NY-16)—found themselves on the defensive within their own party. And while each of the challengers attempted to wage a generational battle against their respective incumbent, out of the eight challenger candidates, only one—the now insta-famous Alexandria Ocasio-Cortez—was able to succeed.
As the dust settles from the toppling of a political Goliath, there is no lack of analysis being done to answer the simple question: How did Ms. Ocasio-Cortez succeed where similar candidates could not?
The most comparable races were those of Ocasio vs. Crowley, Adem Bunkeddeko vs. Clarke, and Suraj Patel vs. Maloney. These young, educated, first-time candidates of color each ran a one-on-one race against a long-serving incumbent. But the answer to why Ocasio lies not in their similarities, but in their differences.
There will likely be a rush to both attempt what soon-to-be Congresswoman Ocasio-Cortez pulled off, and—for incumbents—to avoid being the next Joseph Crowley. That rush will attempt to put this new generation of candidates in a box, repackage a winning product, slap on a new name, and let it loose in a chosen district against the old guard. But Alexandria Ocasio-Cortez will be the first to tell anyone that the only way to beat a machine is with a movement. And it takes the right mix of factors to create that movement.
Suraj Patel, 34, is a wealthy, young, driven talent who worked on the Barack Obama campaign and witnessed hard work first-hand growing up helping with his Indian-immigrant parents' businesses. Like most in his generation, he has called different places home as he landed where Mom and Dad's lives took him, then matriculated through college and New York University School of Law which brought him to his current district in the borough of Manhattan in New York City, where he's spent the last 12 years.
He ran an innovative contest (sometimes using methods that rubbed voters the wrong way), and campaigned to the progressive left of Rep. Maloney, 72—often being very pointed in his messaging in an effort to take her to task for legislative choices during her 26 years in Congress.
While a young person of color taking on an older, white candidate—a factor that could excite a newer electorate—he was also a man challenging a woman in a year that is shaping up to see the most women candidates the country has ever had. Ultimately, while Patel received buzz and attention during the primary, he found that his district lacked enough new voters and he failed to identify a clear and convincing weakness of his opponent, and he lost by upwards of 18 points.
Adem Bunkeddeko, 30, is the son of Ugandan refugees who settled in Brooklyn, NY. After stints in Pennsylvania for college and at the Harvard Business School in Massachusetts, Adem returned to Brooklyn where he has been a longtime resident and has worked in several public service capacities.
In his campaign to unseat Rep. Clarke, 54—the heir to her mother's entrenched political dynasty—Bunkeddeko raised questions about the Congresswoman's effectiveness over her 12 years in office. He sought to make the case that the economic struggles of the district have changed very little under her leadership, and that a more aggressive—and less passive—approach was needed.
Adem is young, smart, of the district, built up some experience being civically engaged in his community, and connected with voters an identified, perceived weakness of his opponent. Yet, like Suraj, he was a man seeking to unseat not just a woman, but the only African-American woman in the New York State congressional delegation. However, while he ultimately met the same fate as his fellow challenger in the 12th congressional district, Bunkeddeko only lost by less than 4 points.
Alexandria Ocasio-Cortez, 28, was born and raised in the Bronx to a mother who cleaned homes, and a father who owned a small business. She attended Boston University then returned home to work on issues of education and social mobility within her community, while balancing multiple jobs to help support her family after her father lost an early battle with cancer.
A supporter of Bernie Sanders' 2016 presidential campaign, Alexandria labels herself as a Democratic Socialist, and she campaigned unabashedly as such. While she brought attention to the weaknesses of Rep. Crowley, 56—that he raises his family in the suburbs outside the nation's capital, was too cozy with big donors, and was not as progressive as the district—she connected these distinctions to a very disciplined message mainly on the issues of healthcare, jobs, immigration, and housing, taking very liberally popular stances that establishment Democrats had previously been too cautious to take.
Unlike her fellow outsiders seeking to upend the entrenched political machine, Ocasio—a young woman of color running against an older white man—was able to create a movement of excited, new voters who identified with a message and a messenger, and felt no connection to the incumbent despite his 20 years in Congress. And to succeed where her peers failed, the final key to ensure that the differences turned in her favor was work-ethic. Alexandria Ocasio-Cortez, while being outspent 18-1, knocked on doors until rainwater came through her shoes, spoke to every passerby on the train platform, and never backed down from an opportunity to debate and communicate her message. In short, she hustled.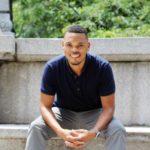 The movement beat the machine by 15 points.
Kyle H. Ishmael is a respected government and politics professional in New York, advancing progressive policies and working to shape the modern Democratic Party.