"Never doubt that a small group of thoughtful, committed citizens can change the world. Indeed, it's the only thing that ever has" – Margaret Mead
This quote is the motto of the License to Heal working group. A group of young political youth party members fighting for the right for access to essential drugs: a pressing issue that requires action right now.  This sense of urgency was also felt during the last general assemblies of IFLRY and LYMEC this year and resulted in an overwhelming support for the resolution of License to Heal.  If you were at the last IFLRY or LYMEC General assembly, you probably heard me speak about the resolution. With this article, I'd like to let you know more about License to Heal and why and how this resolution was established.
Health is a fundamental human right, this includes access to affordable medicines and care. Unfortunately, not all countries are able to live up to this expectation. Estimates expect that about one third of the world population does not have access to essential medicines, which results in up to 10 million annual deaths worldwide that could have been prevented.
Depressingly, a lack of access to affordable medicines is not only a problem in low and middle-income countries. In developed countries, we see an increasing trend in the health industry asking extremely high prices for innovative medicines, resulting in the fact that patients don't get access to medication simply because they are too expensive.
Why are these drugs so expensive?
About a quarter of the available drugs were discovered by academic institutions such as universities. The government finances medical scientific research, but sets no conditions on the price and accessibility of the discovered medication; leaving pharmaceutical companies free to ask high prices, that cannot be accounted for by research and development (R&D) costs. The biggest pharmaceutical companies have profit margins of 19,5% (compared to 7% (oil and gas) and 8% (auto industry).
The pharmaceutical industry claims the costs of drugs are so high because of the high R&D costs that come with the development of medication. However studies prove that there is no correlation between the asking price of drugs and R&D expenditures. In fact, the industry spends more (sometimes 19 times more!!) money on marketing than on R&D.
Also, pharmaceutical companies are monopoly players in this (billion dollar) market. This gives them the opportunity to ask any price they wish, leaving countries that try to negotiate with them powerless. Either you pay the price, or you don't get the drugs.
What can we do about it?
A group of political youth party members started a working group and worked together with seven other Dutch youth parties, several professors within the field and numerous NGO's, and established a manifesto: License to Heal.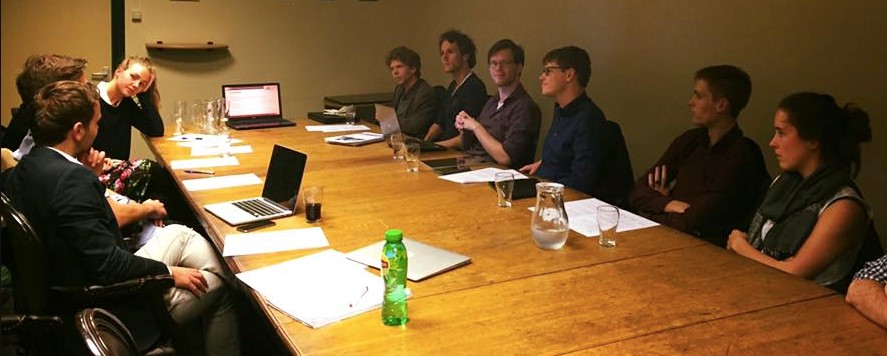 This manifesto was presented to Members of the Healthcare Committee of the Dutch Parliament in December 2016. The Minister of Health was pleasantly surprised by the manifesto and asked the Council for Public Health and Society (RVS), a government body that advises both the Dutch Government and Parliamen,t to research the solutions proposed in the manifesto. They have just come out with their report (in English), which you can find here: https://www.raadrvs.nl/uploads/docs/Recommendation_Development_of_New_Medicines.pdf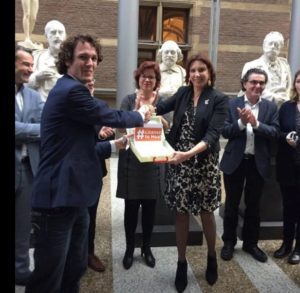 What are the solutions?