So, guess what? It has already been two months since I moved to London. That's right – two months! While it feels like I moved here yesterday, it also feels like I've lived here forever. It's funny how you can feel so at home in a city after such a short period of time.
A lot has happened during the last months, and I will try my best to squeeze in the best parts to this blog post – I hereby give you my top 5 things about London:

1. My internship. The very reason why I moved to London. It really feels like an incredible opportunity to get to work as an intern at Liberal International. I'm learning new things every day, not least about myself and how I work best, but also about working in a political, global organisation and all the challenges and opportunities that comes with it.
I'm mainly working with Liberal International's Human Rights Committee. In that work, I get to focus on issues like empowering women in politics, safeguarding human rights in a digital world and defending rule of law and democracy. Needless to say, I enjoy my job.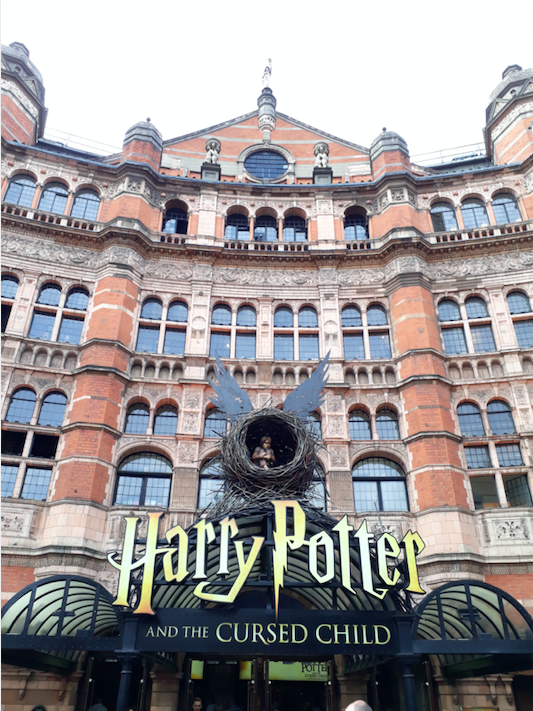 And a huge plus are of course my colleagues. They aren't just super professional and inspiring to work with, but also hands down hilarious. I don't think I've spent a single day in the office without laughing my face off.
P.S. One thing that I truly love about my colleagues is that I constantly learn new things when working or hanging out with them. Usually I learn things about liberal parties in Asia, conflicts in the Middle East or British politics. But the other day – as I encouraged all my colleagues to do the test to see which Hogwarts House they would be in (a completely normal thing to do in an office, right?) – one of my colleagues taught me that the French word for a wand is Baguette Magique. French is just wonderful, isn't it?
2. The theatres and museums. I just love the fact that you can visit some museums (e.g. the National Gallery) for free. And if a museum does have an entrance fee, it's usually not that expensive. However, if I were to choose between visiting a theatre or a museum, a theatre would easily win. I have already seen Harry Potter and the Cursed Child, Mamma Mia and Phantom of the Opera, and they were all amazing. I really hope that I will be able to see at least three more plays during my time here in London, because each theatre experience is really somewhat magical. Oh, and the architecture! A lot of buildings in London are breath-takingly beautiful, but the theatres and museums are often the most beautiful of them all.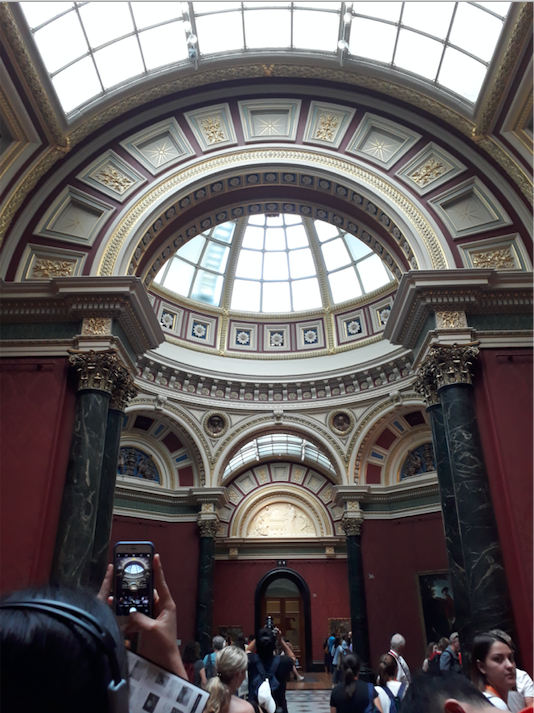 3. The pubs. The traditional British pubs, the modern and funky pubs, the cosy pubs – whatever you might feel in the mood for, London has them all.
4. Brixton. Back home in Finland, when looking for a place to live in London, I stumbled across a super cosy flat in Brixton. And as soon as I stepped out of the dirty tube station in Brixton, I fell in love. It might have been the lovely Summer weather, the troubadours on the streets or simply the feeling of relief due to the fact that I finally had made it all the way to London. Whatever the reason was, I really fell in love. I might not be head over heels in love with Brixton anymore, but I definitely enjoy living here and I definitely enjoy all the reggae music that is played anywhere and everywhere you go.
5. Londoners. I've said it before and I'm saying it again – Londoners are the nicest. Sure, a lot of the people living in London are always in a hurry and might not give you a big smile as you pass them on the street, but even the most stressed out Londoners are always polite and kind, and that is something that I truly appreciate. This world needs more kindness.
Are you interested in writing a blog yourself? Then please write us an email at libel@iflry.org.
Ida-Maria Skytte is from Vaasa, Finland. She is a member of Svensk Ungdom (Swedish Youth of Finland), and is currently doing an internship at Liberal International in London.