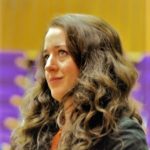 Larissa Saar, Editor: Being about to complete my master's in International Peace Studies in Dublin, I am currently completing an internship in Bonn. I also did my BA in English and Political Science in Bonn, Germany, where I am also a member of Junge Liberale (Julis).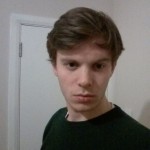 Krijn van Eeden, Editor: I'm a philosophy student in Frankfurt, Germany. I'm originally from the Netherlands, but I used to study and work in London, where I did my BA, and worked for the Liberal Democrats. I am currently doing an MA, focusing on political and social philosophy.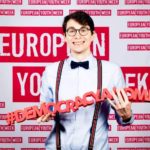 Luca Arfini, Communications Officer: I am currently finishing my master's in European Studies at Aarhus University in Denmark. I am Italian, but I have lived in different EU countries, of which my favourite is Ireland. Last year I moved to Brussels to kick off my career in the EU bubble. I am an individual member of the ALDE party and I collaborated with them during the EU election campaign.